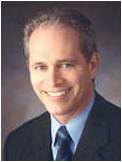 Dr. Charles Brunicardi M.D., F.A.C.A.S.
Charles Brunicardi is an internationnally known surgeon and physician scientist. He has been chairman of the department of surgery at Baylor College of Medicine, vice chairman of the UCLA department of surgery and surgical director of the UCLA Center for gastrointestinal diseases and chairman of the department of surgery at the University of Ohio, Toledo Medical Center. He has published extensively on gastrointestinal diseases including pancreatic cancer and he is a bioentrepreneur working at developing a potential treatment for pancreatic tumors. We are grateful to have access to his knowledge, experience, and networking to advise us at BioPROVAR.
Dr. Philippe Cini Ph.D. Eng.
Philippe Cini has worked in different capacities in the pharmaceutical industry including being Director of the department of process improvement at Bristol-Myers Squibb, Vice President of Operational & Process Improvement at Tunnell Consulting in Pennsylvania and Vice President Leader of Turesol Staffing Solutions, a pharma staffing agency subsidiary of Tunnell Consulting. As a senior consultant in the pharmaceutical industry with a vast expertise in the field of operation management, we appreciate having Dr. Cini as an advisor to the team at BioPROVAR.